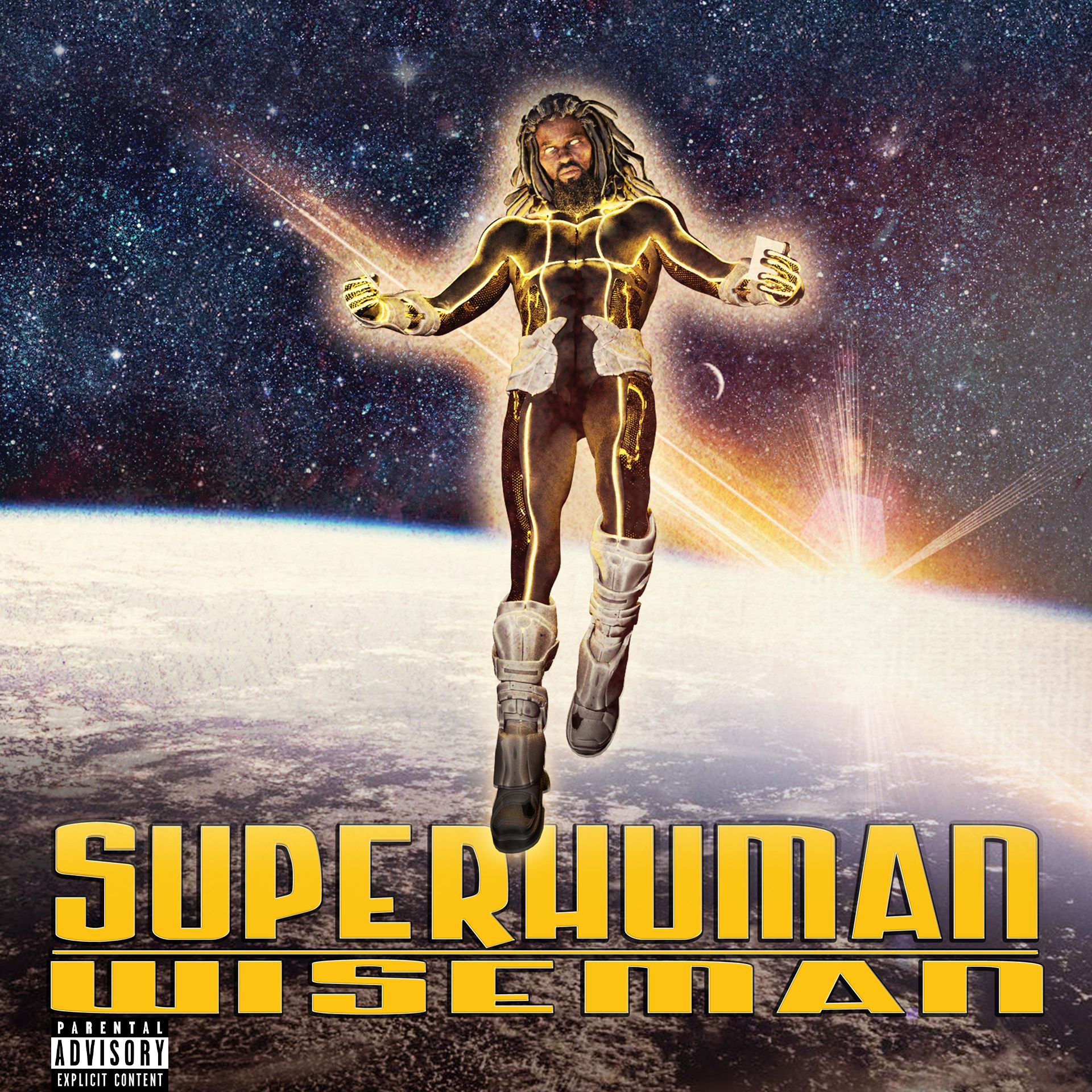 Superhuman is an Emcee who's Super Power is his mind and his weapon is his pen.  As soon as his lyrics are spoken into existence, amplified through speakers, the Universe and worlds come back into balance and harmony. 
Every hair on his head is an antennae receiving data from Higher Dimensions.  When SuperHuman goes into deep thoughtful meditation, creativity slays depression and negative energy.  Shining forth Consciousness that lights up the Mental Atmosphere.     
The pen he holds in his hand was furnished by the gods.  Made out of gold and silver and never runs out of ink.  Every word written on paper contains beams of light transmitted from the sun.  The harnessing of this type of energy is outlawed on planet Earth. 
That is why Superhuman is wanted by The King who rules the Land of Boredom.   One night they capture him on Writers Block and through him in a cell that had no Bars.  Inside this cell was a toilet, sink, pencil and paper.  Superhuman quickly wrote  a rhyme and spit lines that blew the brick walls into pieces.  No longer contained, he escapes and goes to the World of Imagination.  Where only a few use their powers for good, while the masses use their power for evil. 
From the World of Imagination, Superhuman sends his signal through the ether, which is picked up digitally on planet Earth.  If not for Superhuman and the Children of Light, every thought in mans mind would be wicked and full of darkness on a path leading below.